Elevate your mood with positive music
If you use drum therapy with youth groups to build engagement or play drums purely for your enjoyment, you know that drumming is good for mental health.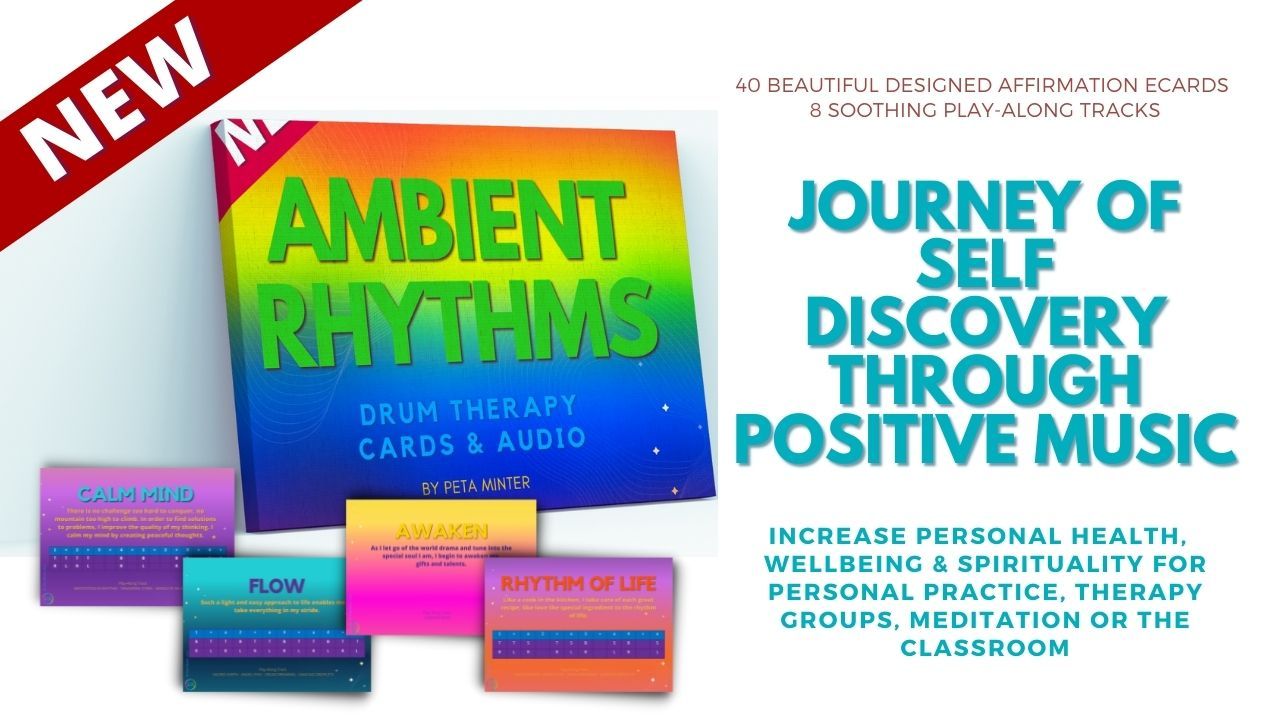 So how can we increase our wellbeing even further with drumming? As you know we don't need to be a musician to gain the benefits of drumming. Just by adding simple elements to our drum practice we can shift our mood, empower our spiritual practice and enhance wellbeing. 
Rhythms that calm the mind 
Whether its listening to music or playing in a facilitated community drum circle, these experiences are like meditation. For those who struggle to silence the mind or meditate, making music is one of the next best ways to bring mindfulness and self-awareness into our life. 
I have created a downloadable student resource drumming package called Ambient Rhythms with 40 affirmation ecards and 8 play-along mp3 audio tracks. The rhythm cards are designed to give direction and bring an intention for your drum practice. Each card has a unique colour design, worded affirmation and rhythm to enhance the intention. Like meditation, when we have an intention, we can go even deeper into that experience of that positive affirmation. 
You can either play the rhythm card on its own or with the chosen audio track to inspire emotional connection. Each play-along track is with healing in mind and at evidence-based tempo to calm the mind. The play along songs has 4 healing elements of music – rhythm, harmony, melody, silence. All powerful elements for any healing or spiritual practice. I also feature these musical elements and more in Positive Music rhythm wellness facilitator training for those want you facilitate their own groups. 
My aim is to bring more music into people's lives and bring awareness of how powerful music is for our wellbeing. It can:
Give our feelings a voice 
Connect us to our essence 
Calm the mind and sooth the soul 
Bring us into the now 
Stimulate creativity 
Enhance self-awareness 
Increase happiness and joy 
And the list goes on… 
Are you ready to take a journey of self-discover into the wonders of positive music? 
Check out Ambient Rhythms drum therapy package.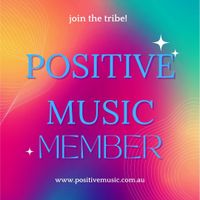 Become a VIP Member! Plus, as a VIP member you gain access to the wellbeing video and audio resources such as my mini drum meditation course, guided meditations and sound healings to help you feel calm and relaxed, so you can feel energised to teach your students.
If you're looking for ways to bring more vitality to your life and your classroom then this membership is for you. If you would like to learn more, please check out Positive Music VIP Membership.
Thank you so much for taking the time to be here. If you like this post please leave a comment below and share by clicking the button at the bottom of this page, many good wishes, Peta.