Therapeutic sounds can elevate individual energies 
Therapeutic drumming, sound therapy and meditation are moving toward being creative and holistic approach to challenging thoughts, feelings and beliefs. More professionals who work in the field of mental health are turning to drumming, sound therapy and meditation as a therapeutic tool to develop emotional intelligence and increase positive mindset.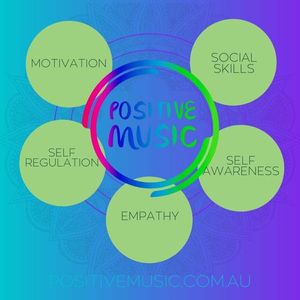 As more and more people from all walks of life such as counselors, therapists, social workers, change management leaders, community leaders become certified drum circle facilitators the more research and insights we have in growing evidence as music for managing emotions, mood, and exploring self-beliefs. 
As you can imagine emotional pain comes from our past experiences. Past memories can trigger anxiety, stress, leading to the feelings of helplessness and loneliness. For some people talking about these past experiences can be a trigger, so this is where music and experienced or trained facilitator, counselor or sound practitioner can be of benefit. 
In this post I'm speaking from my heart (as I do always on my blog) and my own experience as a life student. Really, that's the only place I can speak from – my own experience. Life's a journey, right? 
Sacred sounds for a balance mind, body and spirit 
We all have our own unique energy system. The more we are exposed to beneficial sounds the greater and more permanent effect they have upon our own individual energies. 
From my own experience as a professional group facilitator and sound practitioner training and teaching individuals, drumming groups with people of all ages and abilities, one-on-one sound healing clients and my personal development, learning from amazing teachers and personal challenges. With my clients I see the benefits by having music, sound and meditation as a therapeutic tool to help develop positive changes in their life and the huge possibility healing the past. 
As I begin my journey into my 50s I wonder… is life's journey seeking to be the best version of oneself? Remembering who we are and letting go of others' expectations? Is part of life about healing those past hurts? 
I am proof in the pudding (as they say) that music, sound therapy and drumming is a way to more loving relationship with oneself and others. No longer do I see drumming as just for musicians, or performance, technique, speed and music reading, but more as a wellness tool for everyone. Drum circle are a great example of increasing social connection, sound healing and meditation a creative tool for self-discovery and transformation. To go beyond our limiting beliefs. 
Can music and meditation transform our life? 
What do making-music, drumming and sound baths have in common? They all take us into the realm of no space… no time… music is a form of meditation. 
Let's take a look at some sound therapy instruments that anyone can learn to play with a few lessons.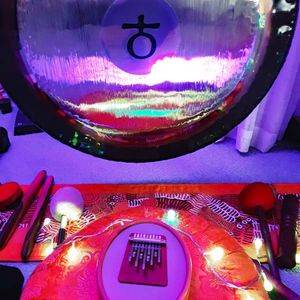 Rhythm (drums) 
Medicine drum 
Frame drum 
Bahia 
Djembe 
Darbuka 
African dundun 
Conga 
… and lots more 
Harmony 
Himalayan singing bowls 
Wind chimes 
Harp 
Gongs 
Harmonium 
Piano 
Ukulele 
Swarmandal 
Lyre 
… and lots more 
Melody 
Flute 
Piano 
Ukulele 
Hang drum 
Hapi drum 
Kalimba 
Didgeridoo 
Xylophone 
Shruti Box 
Tongue Drum 
… and lots more 
Learn to use sound as a wellness and meditative tool for self-care
For more information or book online lesson package please contact me.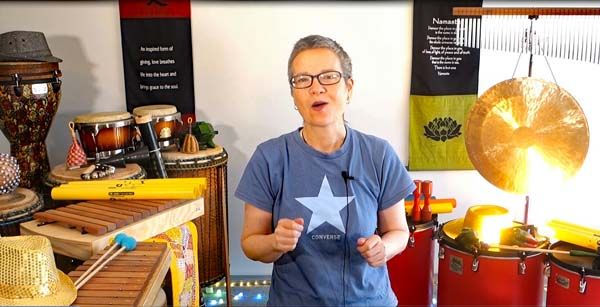 Build your knowledge with my FREE Drumming Meditation Guide     
Are you drawn to the healing rhythmical beat of drumming? Do you want to know how to begin a meditative drumming practice to help silence the mind?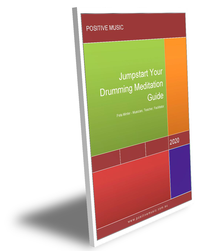 A little gift for you as you continue to enhance your drumming meditation practice.     
I want to help you out as much as I can so I've created a guide to help build your drumming meditation practice. It's filled with guidance, tips, and tools to really take your meditation to a deeper level.     
This is my gift to you and something that can accompany you on your meditative musical journey.   
Get your instant copy for absolutely free!! Price $10 - FREE today!!     
Thank you so much for taking the time to be here. If you liked this post please feel free to share by clicking the button at the bottom of this page, many good wishes, Peta.