The bridge to musicality is through the heart 
I remember when I fell in love with the beautiful marimba. I was in Tasmania rehearsing for a performance with DJs Drum, featuring master percussionist/composer David Jones, Tom O'Kelly and Tanya Cavanagh This was many years ago… it seems now… in a galaxy far… far… away.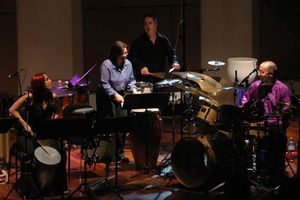 Actually, this beautiful musical instrument was a concert marimba and she sounded so graceful; I was drawn to the mesmerizing sound straight away. It made me feel like I returned home from a long trip away. I was hooked; it was like she sang to my heart. It is now my inspiration to write music for the classroom. 
Also, while in Ghana back in 2006 studying drum and dance I spent time with master griots sharing their musical spirit on African balaphone. I really enjoyed how all African drum rhythms and the melodies from the balaphone intertwined. That was a special moment being so close to all these experienced musicians. I love the high energy of African drumming and was inspired once again to explore rhythms even deeper. So, I began to write music resources for drum students to enhance students musicality and creativity. 
Challenging those limited beliefs to create more success
I wish the rest of this story was where I began my journey playing marimba, but sadly no. Let's dive a little deeper into my personal story. You might relate to it? By me sharing a little of my story, my wish is that you continue to grow your musicality and share your musical spirit with others. 
I was so afraid to even meet the concert marimba half way, only dabbling on a few keys. I was so worried about what others thought – they might find out my secret, that I'm not musical enough to play such a beautiful instrument. There are moments in each and everyone's life that turn out to be a cross road – which direction to take? 
This is a classic example of limiting beliefs! You know those thoughts of "I'm not good enough", "I'm not smart enough" or "I'm not worthy enough". These thoughts start at a very young age, just like a little seed and we continue to water the seed and then this becomes the pattern of thought, habit, behavior. This can be crippling to our relationships, work, creativity and self-expression.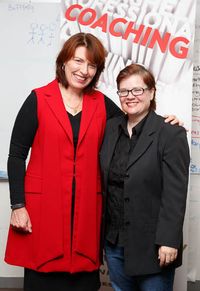 Do you believe we can change limiting beliefs? It had taken me a while to believe I could change. It was my time studying ICF approved personal coaching training in Melbourne with three amazing leadership coaches that I began to understand limiting beliefs. I'm happy to say I passed the training and received my personal coach certificate. Yeah! 
It takes time and effort… yes? By becoming aware of these thought patterns, and wanting a better relationship with oneself and others, we can challenge these limiting beliefs. Over time our thoughts can become one of self-empowerment and self-belief. 
Next time the thought arises of I'm not enough ask, where does this thought come from and is it true? 
Personal development to increase musicality
Many of us have these thoughts from time to time, however I have found that when we engage in a wellness program or something very creative such as Positive Music drum circle facilitator training, we experience breakthroughs and success. By experiencing success, we also can change those limiting beliefs. It takes courage stepping out of the comfort zone… yes? 
Life's a journey, make time for self-discovery, self-development… you are your best friend. 
Learn to use sound as a wellness and meditative tool for self-care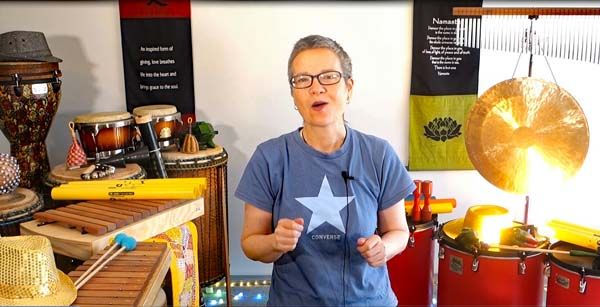 For more information or book online Mentor package please contact me. 
A little gift for you as you continue to build your djembe drumming skills.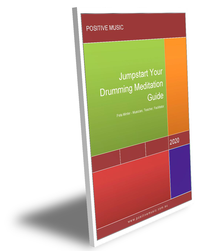 I want to help you out as much as I can so I've added some great hand drum beats for beginners and ensemble drums that accompany the djembe, called 7 Easy Steps to Develop Rhythm, Technique, Timing and Feel PDF. It's filled with lots of tips on technique and how to improve your timing and feel, to really take your playing to the next level. 
This is my gift to you and something that can accompany you on your drumming journey. 
Get your instant copy for absolutely free!! Price $15 - FREE today!! 
Thank you so much for taking the time to be here. If you like this post please leave a comment below and share by clicking the button at the bottom of this page, many good wishes, Peta.