Why are more mental health professionals looking towards sound and music as a complementary therapy to help ease stress and anxiety? 
2008 survey showed one quarter of Australians will experience an anxiety condition in their lifetime. This is equivalent to 4.96 million people today. (Beyond Blue) 
Research from 2001-2003 statistics show 60% of men, 50% of women have experienced anxiety (in USA – National Institute of Mental Health) 
Many of us from around the globe have experienced some kind of anxiety or stress in the past 2 years due to the pandemic. The world is changing at a rapid pace and presenting us with so many challenges – have you experienced this? 
For centuries people from many cultures have been using the 3 healing elements of music for emotional, mental and physical health. Thank goodness we have plenty of research that back this up, check out the latest research on rhythm-based music.
Mind, body, and spirit is all connected 
Imagine the body as energy. Inside and outside the body, like an energy field, flowing throughout. Our nervous system is part of this and connected to our immune system. When cortisol, the primary stress hormone rushes through the body, whether that may be from stress, anxiety, anger, frustration, grief or loss our immune system becomes depleted, this is when the body is at risk of disease. (But don't take my word for it, do some research, it's out there). 
Calm the nervous system with sound therapy singing bowls and rhythmic-base music 
So how can we reduce cortisol? Here are some steps we can all take to increase serotonin in the body. This hormone (and neurotransmitter) helps regulate your mood as well as our sleep, appetite, digestion, learning ability, and memory. 
In all my rhythm-based and sound healing trainings and retreats, I include the 3 healing elements of music, which are: 
Whether you're looking to bring more personal health and wellbeing into your life or you run wellbeing programs and work with individuals or groups, just with a few sound therapy instruments we can begin or continue to nurture the healing process through sound and music. 
Harmony
Let's look at an example of singing bowls for working in group settings. There are a huge variety of singing bowls to choose from, so let's focus on just one singing bowl that can complement other instruments within the drum circle. First of all we want a singing bowl that is in harmony (music) with other instruments, mainly low pitch drums that resonate –notes that sustain. 
I recommend try before you buy. Before checking out singing bowls for your wellbeing programs, take note of what instruments you have. What note does the drum(s) resonate in? Take a tuner with you when you choose your new singing bowl. Singing bowls that are handmade will not necessarily be in perfect pitch. In my experience handmade singing bowls rarely are tuned to the western scale. But that OK, that's what makes a singing bowl and gives it its own character. Look for is it in the same key, like I said it doesn't need to be perfect. 
Same thing goes if you have a few singing bowls already for sound healing and would like to add in another. In this case the pitch of the singing bowl isn't that important, unless there it's for a specific chakra. I'll go in depth in another post on this topic.
Melody
There are so many wonderful melodic instruments that any beginner can play. A few come to mind such as the Sansula kalimba played with fingers, hang drum played with fingers, or Hapi drum, either played with fingers or purpose made mallets. Can you think of any other melodic instruments that you have you would like to share? Please leave a comment in the box below. 
Once again think about what key your instruments are in before spending money. We want our personal drumming practice and rhythm-based music programs to be inviting and instruments in harmony. 
Drumming
More and more people are getting into drumming as a meditation tool. Once again there are so many drums to choose from. It comes down to what you resonate with. There are low, medium and high pitch drums, only you can choose what you feel is right. I have spoken about this topic in one of my other drum post. 
I go more into depth on 4 healing elements of music with my online drumming meditation course.
Of course, what do all these amazing sound therapy instruments have in common? They are connected to meditation. When we play or listen to music our mind relaxes, we begin to breath deeper, the sound touches every part of our being. 
Have you started using sound and music for personal wellbeing? Do you have any suggestions for others to help build immunity through sound? Please leave a comment below, I'd love to hear from you.
Learn to use sound as a wellness and meditative tool for self-care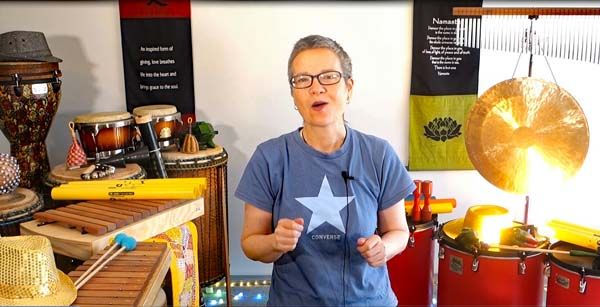 For more information or book online Mentor package please contact me.  
Build your knowledge with my FREE Drumming Meditation Guide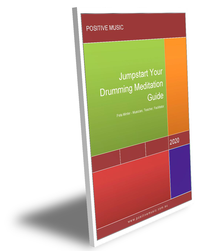 Are you drawn to the healing rhythmical beat of drumming? Do you want to know how to begin a meditative drumming practice to help silence the mind?     
A little gift for you as you continue to enhance your drumming meditation practice.      
I want to help you out as much as I can so I've created a guide to help build your drumming meditation practice. It's filled with guidance, tips, and tools to really take your meditation to a deeper level.      
This is my gift to you and something that can accompany you on your meditative musical journey.    
Get your instant copy for absolutely free!! Price $10 - FREE today!!      
Thank you so much for taking the time to be here. If you liked this post please feel free to share by clicking the button at the bottom