Mental health is an important part to all our lives, any employee and employer
I remember what it was like waking up from sleep with the feeling of dread in the pit of my stomach. Anxiety had been controlling my life and I felt at a loss. 
There were three major events in my early life that changed the way I viewed myself and the world. After years with anxiety, I had enough and wanted to change. Did you know in Australia, it's estimated that 45 per cent of people will experience a mental health condition in their lifetime? In any one year, around 1 million Australian adults have depression, and over 2 million have anxiety. (Beyond Blue research). And in the United Sates anxiety disorders are the most common mental illness, affecting 40 million adults age 18 and older, or 18.1% of the population every year. (Anxiety & Depression Association of America).
I began my journey of self-development and personal healing and now a certified meditation teacher from The Gawler Foundation. Of course, creating positive music has been a huge factor in maintaining wellbeing. I'm happy to say my life is pretty good now and when those big challenges come and they have and will continue, I have faith in myself to manage those events.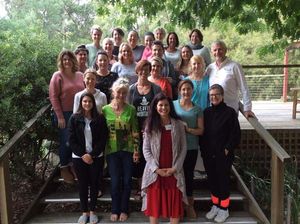 I'd like to share with you some relaxation techniques that have helped me manage those overwhelming thoughts and feelings. You might have some tips of your own you'd like to share, please feel free to leave your comment below. 
Before we get into it I wanted to share with you a new guided meditation music that I created this week, called Heart Space. This 5 minute meditation had come to me after last week going through a small challenge. Sometimes those challenges come to teach us about ourselves – maybe how far we've come or what needs attention. In my case it was both. 
Please feel free to listen to Heart Space healing meditation or download the high quality mp3 meditation tracks. I really hope it helps and brings you peace of mind. 
Charge the battery and feel more positive 
OK, so you may have guest my first tip? Yes, meditation. Meditation changed my life in such a positive way. It has brought awareness to what I am feeling, the quality of thoughts and self-confidence and self-respect. Over time my thoughts changed from negative to more positive, it has and continues to help manage change. 
I understand that many people have struggled with meditation. When I first started out on my healing journey through meditation, I had times of struggle to quite the mind. It's a constant reminder of self-acceptance and to be gentle with oneself. 
I have had people come up to me after a positive music sound bath and share their despair of not being able to meditate, actually they are so down on themselves for not being able to meditate. I offer some words of encouragement such as… the following. 
The idea of meditation is not emptying the mind of thought, I mean that's really hard, right? The brains' function is to think. So, it's more about what we focus on, you know that old saying "Where attention goes, energy flows." Its more directing the mind in a direction of calm or an affirmation(s) that resonates with you. Once again its about acceptance and gentleness with oneself. 
It may take some time and patience, but boy it is so worth it, because we are all worthy of living a life of peace and love. 
Make time for mental health 3 things we do to meditate 
Make a regular time to meditate. I have found the best time for me is early in the morning. before I talk to anyone or get engaged with work. It really sets up the day ahead. 
Prepare the night before. As we snuggle into bed, read a lovely quote or inspirational words of healing. Visualize the morning meditation, so the first thought we have as we awake the next morning will be looking forward to being in meditation. 
Through out the day, stop on the hour and stop doing and just take one minute to tune in to your qualities and bring awareness to thoughts and feelings. 
Let the energy and blood flow 
I can sense the way I feel if I'm sitting down for long periods of time. I feel sluggish and a lack of energy. So you guessed it, my next tip is exercise the body. Now, I'm not saying we need to train for a marathon or cycle 100 ks a week. Just an easy walk to get the body moving. During the past 18 months many of us have been working from home, which means sitting at a desk. As I write this, Melbourne where I live is still in lockdown. Actually today they have lifted the restrictions slightly – we can travel up to 15 ks from home…woohoo. 
After being in lockdown for so long, I have gotten use to walking round my local community and when I get a chance walk in nature. Being in nature is like being in meditation. Just imagine all trees, birds, insects are energy and in flow and being in this energy of flow can have a calming effect. 
I've also started gentle yoga stretching. As my body gets older, it does need a little work. I love setting the mood with some beautiful soothing music, to get me inspired. 
If you follow my Instagram, you know that I love mountain bike riding and I am so looking forward to this summer once again and getting out there in nature among the trees and riding my bike. 
On the flip side of moving the body there is another way to recharge the battery and that's resting the body. The other week I was lying on my yoga mat and breathing deeply and just feeling the breath in and out, it was like standing on the beach and listening to the ocean come in and out. I was feeling so much peace. 
Make time for physical health 3 things we can do 
3 times a week walk at least 40 minutes. 
Gentle yoga, about 10/15 minutes, few times a week. Stretching can help shift unwanted build up of toxins and energy within the body. 
Rest the body and breathe deeply. 
I could go on about the benefits of healthy eating, setting up a spirituality practice. But I've ran out of space here, so maybe in another blog post. What would you like for me to write about, are you struggling with anything? Please leave a comment below. 
Join the tribe!
Become a Positive Music member and receive exclusive educational videos and access to our members only wellbeing hub.
Have you found this post helpful? 
If you found this post helpful, please help support my blog and music-making by purchasing from the store (there are NEW Positive Music t-shirts and other goodies), student resource or download music. Or leave a comment in the comment box below, so others can find this post helpful. Every bit helps. Thanks so much for your love and support, it means a lot and inspires me to continue helping people like you. 
Thanks so much for your love and support, it means a lot and inspires me to continue helping people like you. 
You can download the meditative music to help boost personal wellbeing at Energise Your Life album.
A little gift for you as you continue to build your mindfulness meditation practice.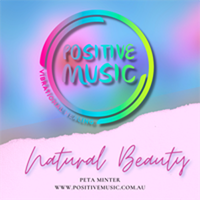 I want to help you out as much as I can so I've added a wonderful guided meditation to help build self-confidence and a better night sleep.  
This is my gift to you and something that can accompany you on your healing mindfulness journey.  
Get your instant copy for absolutely free!! Positive Music Meditation
Thank you so much for taking the time to be here. If you like this post please leave a comment below and share by clicking the button at the bottom of this page, many good wishes, Peta.