BECOME A MEMBER, JOIN OUR EDUCATIONAL & WELLBEING HUB!
You need a subscription to access this page.
This page can only be accessed by subscribers to the Positive Music Fan and higher tiers. Subscribe now to get access.
Welcome to Peta Minter's Positive Music Community! I believe life is fulfilling and empowering when we use music, rhythm and sound for personal wellbeing.
Would you like to join me on a rhythmical, musical and sound journey of healing, connection and learning?
By becoming a member you will build knowledge and confidence and feel inspired rhythmically and musically. Learn percussion ensemble music and rhythms for either yourself or classroom students.
Our wellbeing space is also for connection with other members of our community - which I like to call our online family. 
Subscribe monthly and join our exclusive online Music Education & Wellbeing Hub. Subscribe today to gain access to rewards such as:
Exclusive & Unlimited Access to Educational & Wellbeing Videos
Sneak Peek at New Educational Workshops Videos
Free Download Lessons (PDF), Drum Play-Along & Singing Bowl Music 
Exclusive Access to Classroom Percussion Music Workshops
Free Chakra Meditations Downloads
Members-Only Video Lessons (more than on YouTube), Downloads, Meditation Music
10% Discount on Private Online Lessons or Mentoring
The Good Vibes of Supporting a Caring & Nurturing Community 
Positive Music Community is led by recording artist, facilitator, music educator, meditation teacher, sound pracitioner Peta Minter.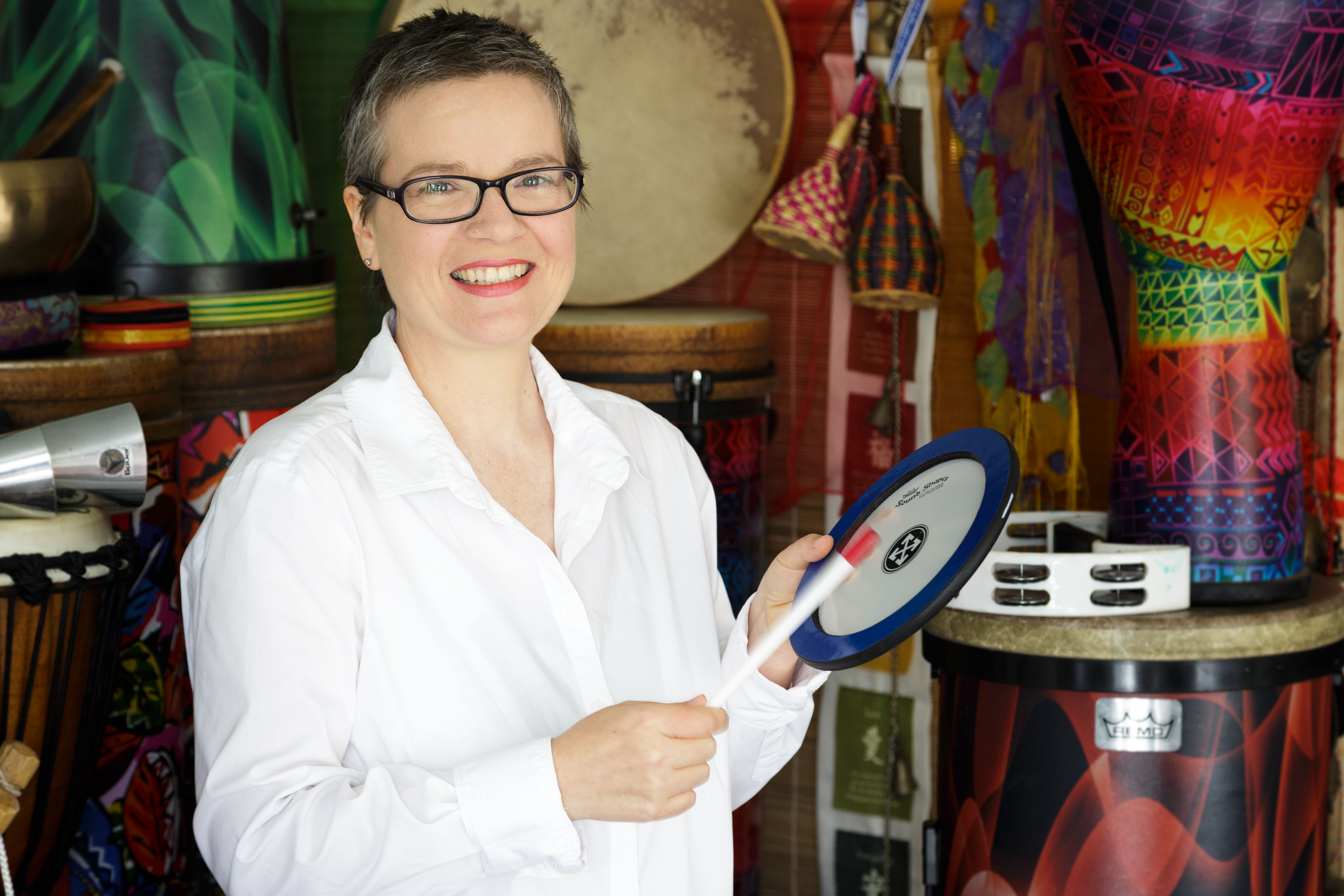 Do you have any questions? Please contact Peta.