Sound healing a therapeutic tool for wellness
Are you wanting more calm? Many of us want to change old habits and seeking ways to embrace calmness and learn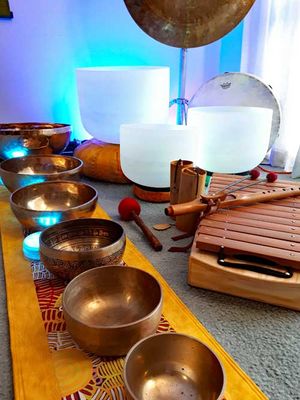 how to meditate to bring more balance, peace, and harmony into our life.
Looking for ways to calm the mind at work? 
Many school teachers and corporate CEOs are wanting to implement meditation as part of their work wellness programs to help ease stress and anxiety. Just take a look at the past two years. Everyone and I mean everyone have been impacted by the pandemic. Whether it had been a positive or negative effect for you – it's a huge wake up call for all of us to be more aware of our mental, emotional and physical wellbeing. 
Maybe now is the time to take action? Maybe now is the time for holistic creative ways such as sound meditation and therapeutic drumming for wellbeing? 
Music has been used for centuries by shamans for balancing the mind, body and spirit. You see music therapists, sound practitioners and musicians in hospitals playing music by helping those who are ill stay connected, bring sound and vibration of joy and belonging. As I write this, even now there is more research being done on how sound frequencies, music and rhythm can effect the mind and body. 
Let's face it we function so much better when our mind, body and spirit are in balance with each other. 
Sound meditation to energise mind and body and ease stress, anxiety 
Imagine we have three brains in our body – the one in our head, second our heart and third our stomach. When these three are out of balance it can affect our mood, increase physical pain and depression. 
Sound therapy and vibrations from these healing instruments naturally energise and stimulates our nervous system. Our vagus nerve runs from the base of the head down our spine, and pathways to almost all of our organs. It's a vital part of our body that balances mind, emotions and body. The vagus nerve is responsible for the regulation of internal organ functions, such as digestion, heart rate, and respiratory rate. 
Research has shown the benefits of sound healing and therapeutic drumming to boost immune system, and mood, alleviate physical pain and chronic inflammation, decrease depression, increase a sense of emotional awareness and wellness, which funnily enough is connected to the vagus nerve. 
Sound vibration and music for the mind 
For those who do find meditation challenging, there are many creative ways to meditate. Do we need to be in the lotus position and count rosery beads for an hour to gain the benefits of meditation? 
I've said it many times on Positive Music blog that music is a form of meditation (just wait for new research come out soon). That's the power of sound, music, rhythm and vibration, all of these can help our physical, mental, emotional and spiritual being. 
Did you know that when a sound therapy instruments are placed and played on particular parts of the body the sound vibrations energises the nervous system? One on one sound healing is a powerful experience.
Here are a few sound healing ideas to take action and explore for personal wellbeing: 
Take time out… away from social media, the news… 
So the next time you're stressing out about meditation, take a deep breathe, put on some music that you love.
Learn to use sound as a wellness and meditative tool for self-care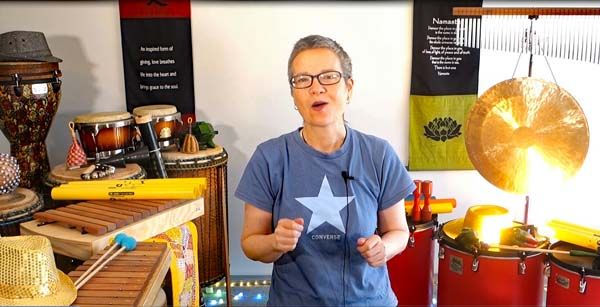 For more information or book online Mentor package please contact me.  
Build your knowledge with my FREE Drumming Meditation Guide      
Are you drawn to the healing rhythmical beat of drumming? Do you want to know how to begin a meditative drumming practice to help silence the mind?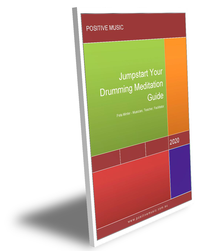 A little gift for you as you continue to enhance your drumming meditation practice.      
I want to help you out as much as I can so I've created a guide to help build your drumming meditation practice. It's filled with guidance, tips, and tools to really take your meditation to a deeper level.      
This is my gift to you and something that can accompany you on your meditative musical journey.    
Get your instant copy for absolutely free!! Price $10 - FREE today!!      
Thank you so much for taking the time to be here. If you liked this post please feel free to share by clicking the button at the bottom.